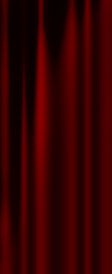 Frank Paris
Private Course In Magic
Phone 516 826 3806
Email us with your questions at: voyant1@optonline.net

*Course Curriculum*

*Goals for Students*:

The students will learn to use every day objects to perform professional looking Magic effects and stunts.

*Assignments:*

Assignments will be to practice and reinforce what was learned in Class. Students will be asked to perform 3 tricks of their choice that they have learned in class at the end of each course

*Courseware:*

*Beginner Magic Course 1 features 11 fully explained magic tricks, plus some basic moves often exploited by magicians. Signed card In Wallet, Ring off Rope, Instant Knot On rope, Spoon Bending, Coin Under Wrist Watch, Mixed up deck, Card Warp, Cut And Restored Rope, Ones to Fives, Sliding Bill, and The Frank Paris Magnetic Holdout .

*The intermediate Magic class Course 2 features 11 fully explained magic tricks, plus some basic moves exploited by magicians. Coin Matrix, Coin Production Marker, and Productions and vanishes using Frank Paris Holdout, Coin Vanish, Professors Nightmare Ropes, Paddle Move, Card Force, Card Steal. Sam Spade Joe Diamond card trick, Signed quarter in sealed soda can, Salt shaker or Bottle Vanish

Also included in the Beginner and intermediate is a brief history of magic, the different kinds of magic employed both today and in the past by magicians, stage presence, and Misdirection.

Course Materials:

3 decks of bicycle playing cards, one old deck of playing cards, Ropes, Spoons, Markers, Magnets, Steel Washer, Sealed Soda Can Cloth Table Napkin, Metal 2 Inch Ring, Pencil with writing on one side (No 2 Pencil), bottle of ketchup or small bottle of soda, Wallet with accordion picture insert wherein pictures load from the top.

*Materials supplied or optional Students can purchase these items or they can be supplied as part of the courseware for an additional fee.
Please note one on one classes are available and Expert courseware is also available.

We accept Credit Cards thru

checks or money orders
Want to take magic lessons email us at : voyant1@optonline.net
Learn: Close-up, stage, illusions, comedy, escape, and Mentalist Magic